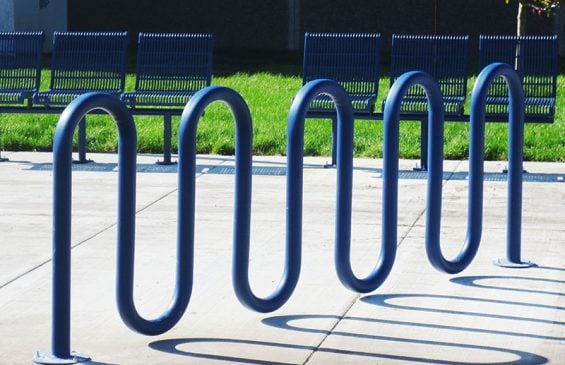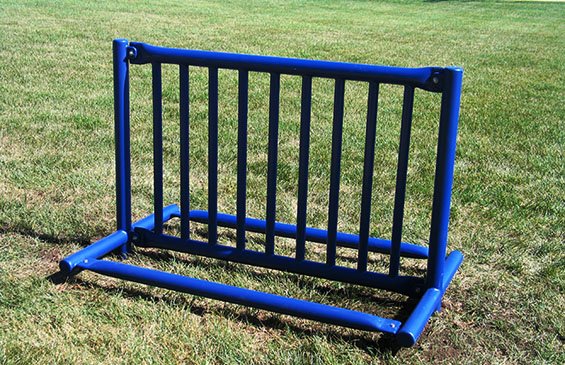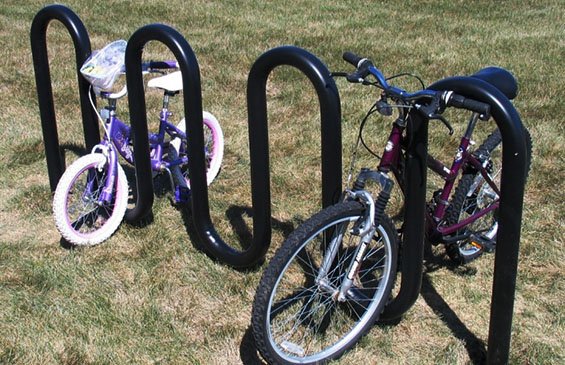 Gate Style Bike Racks 
This heavy bike racks weigh 90 kg + and are durable. The Gate style bike racks are available in widths of 1, 52 m and 2, 44 m and you can to two sides the bicycle parking. You can respectively 8 and 12 cycling places. The entire steel bike racks is coated in UV-stable, mould resistant PVC that meets global safety standards. Durable PVC coating will protect the bikes against scratches. In addition, the PVC covering everything completely sealing. As a result, they will not rust or flake off gaa. They are available for direct placement in the ground, detached and with a confirmation to the ground d.m.v. a bracket.
Loop Style Bike Racks
Premier polysteel Loop Style bike racks are constructed so as to continue to exist. They are offered in five lengths and two different mounting options, namely Confirmation on the concrete or direct placement in the ground. This durable steel bike racks are completely made of PVC-coated and you can choose from twelve colors. The PVC coating is UV stable, fungal and mildew resistant, and meets global safety standards.  They range from a single loop to five loops and fit up to 11 bikes.    

For a complete list of all bike racks. Click on the link below.